487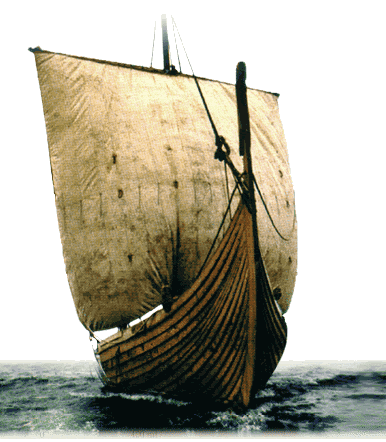 Cattle die and kinsmen die,
thyself too soon must die,
but one thing never, I ween, will die, -
fair fame of one who has earned.
— The Hávamál
Soundtrack: Rage Against the Machine "Wake Up"
Journal for 487
Court
King Uther holds court in Sarum in Salisbury, the player knights and Earl Hertford are hereafter invited to the royal court as a token of gratitude for recovering Excalibur.
Get to know maids in waiting better

Ilaine is in the retinue and now openly courted by Sir Elmig. A wedding is announced for later that year between the two.
Diane is in the retinue and goes riding on the plains with the player knights on a hunt. She's now 15 and will be of marriageable age in the following year.
Tryamour is in the retinue as a maid of Diane and will strongly seek out marriage with one of the player knights or a knight of Salisbury. Should she successfully flirt with a knight of Salisbury she'll ask for a contest between the two and marry the winner (assuming the winner wants her.) Best two of three different contests.
Feunete will also be pushing for marriage with Sir Morial and is not interested in setting off rivalries or contests.
Obilot is not present unless a player knight marries her or asks her along.
Gwenhwyfar will attend as maid in waiting for Countess Hertford. She is quite excited at attending the royal court and will do her best to learn the gossip and news of Logres and beyond. If she is married to a player knight she will still attend if not pregnant. Whether still courting Sir Rhodri or married to a player knight, the players can use her intrigue skill for gathering news in addition to their own. She begins a close friendship with the older Countess Salisbury and Countess Rhydychan. If marriage is proposed to Gwenhwyfar the Earl will agree; but, permission from the father in Brittany must be obtained somehow. This could lead to a fine solo adventure or trip by the knights to Brittany either now or in later years.

Sir Jaradan (best swordsman in Salisbury) falls head-over-heels in love with Gwenhwyfar and will seek to best anyone else courting her at anything and everything. It may lead to turmoil yet again.
Special Guests
King Uther's retinue, including Prince Madoc
Earl Robert of Salisbury and his entire household and host of knights
Duke Ulfius
Preator Giles
Gossip
"I hate it when the king comes here! Everyone gets moved around… After a hard day of work I can hardly even remember where I am supposed to sleep!"
"Not me. I am glad to have him and his army here. Who knows what those Saxons are going to do next! They're all over the place! The eastern lands have been devastated by the wars there."
"Did you hear? The Praetor Syagrius went and visited the kings of Malahaut and Cornwall, but they turned him down flat. Too many Saxons and Irish on the island to leave their domains unprotected, they say."
"Oh, by the way, where is that Merlin now?"
"Good riddance to that son of a devil, I say."
News
Preator Giles: "Of course I support Earl Aralyd. Our taxes pour into his coffers and the town's milites are at his command. Why, there are no finer bowman in Logres than the guildsmen of Royston!"
Lord Ulfius: "The victorious King Aethelswith, the new Saxon, has started to call himself the King of the East Saxons. No one really cares."
Prince Madoc: "The admiral is seeking volunteers to raid the Saxons up and down the coasts of the Saxon Shore. The objective is simply to destroy as many ships as possible."
Duke Elmig: "The knights of Hertfordshire can now make good their pledge to come to the aid of Caercolun."
Royal Conversation
The lords of Logres are summoned to meet in Sarum four weeks after Pentecost. All nobles must make sure their holdings are secure behind them, that all enfoeffment obligations are met, and that they have laid in supplies in all castles in case they are besieged next year.
Intrigue
Critical Success:
King Uther is clandestinely looking for volunteers to scout out the city of Caen or Paris to see if it is vulnerable to attack or if the people there are ready to revolt. Should Gwenhwyfar hear of this she will ask Sir Rhodri to go and take her along to visit her family while he is there. She will also suggest that they marry.
Success:
The king and his nobles are discussing the option of invading Frankland. He has already ordered the gathering of ships, as well as the refitting of the old fleet that his brother once commissioned.
Earl Hertford refuses to let Preator Giles leave to visit Huntington during any of the courts of Earl Huntington by insisting the Preator always remain at Earl Hertford's court for such events. Earl Hertford is pleased at being invited to the royal court for Pentacost for the "coming years" and insists the Preator come to see King Uther as well.
Fumble:
Earl Rydychan confronts Earl Hertford claiming High Wycomb for his cousin by right of descent. Apparently Cergwyn the Bold's younger brother was married to the Countess Rydychan's older sister. He has strong words with Sir Madog but doesn't breach the hospitality of the King.
Events
Naval raids
Leave from Hantonne at the mouth of the River Test with Prince Madoc and Admiral Gwenwynwyn ap Naf. About 100 knights go.
Near Pevensy, 1 Saxon per 3 knights. Easily destroy the fleet of King Aelle.
Dover, 2 Saxons per 3 knights. The ships of the Jutes are burnt.
Maldon on the Blackwater River, burnt without a fight.
Sail upriver and meet fleet of Aethelswith. 2 Saxon warriors per player knight. Army is victorious, follows Essex fleet upriver until they beach. Another fight with 1 Saxon warrior per player knight. The army is victories and the enemy ships destroyed
Saxon Warrior/Sailor
Glory Gained: 35
Attributes: SIZ 16, DEX 8, STR 14, CON 14, APP 11
Damage: 5d6, Healing Rate: 3, Move: 3
Armor: 6+shield
HP: 30, Unconscious: 8, Major Wound: 14, Knockdown: 16
Combat Skills: Axe/Sword 14, Javelin 13, Spear 13
Traits: Valorous 12
Skills: Awareness 12, Boating 12, Swimming 10
Passions: Honor 10
Travel to Brittany
Olyd the Tinker offers to render his services to King Uther and lead the player knights through the Duchy of Manche and the County of Calvados. Olyd has frequently travelled to Syagrius' kingdom and knows many people there. It isn't clear how Olyd knows of the player knights' journey and he isn't saying how he found out.
Travel to Isle of Wight

Olyd has contacts in Newtown, a young and quickly growing port on the Isle of Wight. Lord Newtown is a worldly knight who encourages merchants and sailors to land at his quays. A small, permanent market for wares from Logres, Cornouailles and Manche has established itself at the town as well. Olyd, a friend of the port master (brother of Lord Newton) and the lord of the town himself, brings the player knights there to find transport to the continent. An old Irish sailor by the name of Seamus takes them and their horses, along with Olyd and whomever else is in their retinue. The charge is 1£ for one-way passage. Seamus isn't interested in sticking about and providing return passage. The player knights, and presumably Olyd as well, will have to find their own way home.

Sea journey to Couesnon

Seamus leaves on the high tide very late at night. He travels throughout the small hours of the morning and the player knights arrive in Couesnon in mid-morning. They watch the sun rise over the forests and marshes of Manche, a foreign and exotic land full of mystery.
Then they ride the tide past Saint Michael's Island, a shallow land of sand with scant brush, and pull to shore at Couesnon. Olyd has a quick word with Sir Couesnon, briefly introduces the nights to the lord of the shore fort, and hurries them along so that they can reach Sains by nightfall, obviously wanting to avoid staying the night at Pontorson. Sir Couesnon sends along a household knight of Lord Pontorson, Sir Blewydd, to escort the party to Sains so that they can easily bypass Castle Pontorson. Any queries as to why the mysterious desire to avoid Castle Pontorson are met with evasive answers.

Sains

The fields of Lord Sains are rich and lush with growth. The lands west of Castle Pontorson are thick with manors and villages, with sparse wastes in between. The characters have not seen such density of farmlands before and it is a marvelous sight. Still, whatever wasteland exists is forested. Only fenced pastures are used for livestock, mainly cows for milk and horses for riding. Its only along the coasts where sheep and goats are plentiful.
Should Gwenhwyfar be along, Lord Sains and his eldest child share a tearful and joyous reunion. A feast is called and the entire manor hall is filled with festivity. Lord Sains will grant the hand of his daughter to whomever she chooses, wishing her to marry for love instead of family gain. He will also offer a manor on his estate as a grant to the lucky couple, providing the player knight agrees to settle down and live there. Should the player knight do so, he is out of play. Should the player knight refuse to settle down then Lord Sains charges him to keep his daughter safe from harm lest Lord Sains take retribution upon the player knight himself.
Lord Sains will tell the players what he knows of King Clovis and the defenses of the old Roman province. He also does all such discussion in private, well aware of the consequences should knowledge of the player knights' mission become commonplace.

Avranches

Travel to Avranches

When the player knights are provisioned and ready, Olyd will lead back to Couesnon and arrange transport by ship to Avranches. He cautions the knights to play the part of merchants and stay well away from the donjon of the town. He knows little of what has happened in the town since the defeat of King Syagrius and wishes to learn the lay of things before going any further.

Intrigue

Critical Success: A few of the new folk in town are actually knights who swore fealty to King Syagrius. They have gone to ground and are biding their time until a good opportunity arises to revolt and win back their place. All knights throughout the land who resist the Franks are summarily executed along with their families, young and old alike. The sole exception is any pretty young ladies are taken as slaves by their captors and used harshly. No mercy is given to any who resist.
Success: The town's Praetor surrendered to the Franks without a fight after learning of the fall of Soissons. Most folks view their new masters much the same as their old masters. The Frankish warriors rarely interfere with shipping or the daily affairs of the town. Taxes are no more harsh under the Franks than they were under King Syagrius.
Failure: None are found who will discuss the Franks and their ways or place in Avranches. All queries are met with blank stares, sideways glances and inaudible mumbles.
Fumble: The player knight inadvertently asked a Frankish warrior the wrong question and he makes a fuss. The party had best run for their lives. If a fight ensues flight is definitely the better part of valor, regardless of who might be the victor in the fight. A unit of 30 Frankish guardsmen will quickly arrive from the town donjon ready to take prisoners and kill all who resist.

Percy

Sir Rholyd leads an idyllic life with his family and commoners on the verdant Percy estates. Percy itself consists of only a small village and one outlying hamlet. The valley is the bed of a lake drained in ancient times and lined with a circle of cliffs and tall hills. The forests of the hills are deep and filled with game. This isolation has served the family well as they've stayed out of the focus of King Clovis' troops since they conquered the realm of Syagrius over a year ago. Still, Sir Percy knows his days are numbered.
All knights who have resisted Clovis' rule in any way were slaughtered along with their entire family. The villages were then pillaged and household sold into slavery. He has no hope that Clovis troops will completely overlook Percy; but, is in denial that they will come for him soon. His fervent prayer is that he will be able to swear fealty to the Franks to save the lives and lands of his children. Silently he despairs that all will end in tragedy. Meanwhile, his liegemen and cousin Sir Grays are more of a mind to fight to the bitter end. They have erected a wooden palisade and begun an earthwork around the perimeter. Many commoners feel the same way and have melted down hoes to make spears. There are those who counsel flight or escape to lands which have already surrendered to the Franks.
While the players stay at Percy they will be treated well. Sir Rholyd and Sir Grays are easy with their information (except they avoid the topic of Sir Grays' lands) and make clear that they still consider themselves Roman subjects, speaking reverently of Bishop Caen and the Pope. Sir Grays challenges all to a game of boulles. Sir Rholyd's children play on the green fields or hunt squirrels in the nearby wastes. Life is pleasant and peaceful.
Within two days a small battalion of Franks are seen entering the valley with two wagons of supplies in tow. The commoners panic, some rushing to the manor house while others flee into the woods. The liegemen close the gate while the men of the house scramble into their armor. The Franks halt outside bowshot and array their warriors. A small gathering of camp followers begin setting up shelters as if for a long stay. The men of Percy are clearly outmatched should a fight erupt. Sir Rholyd states that he will freely swear fealty to the Frankish king or the new Duke Manche, whatever the Franks desire, to save his family. The gates are opened slightly and Sir Rholyd goes out unarmed save for a sheathed dagger at his waist. A short parley is seen with the commander of the troops. Sir Rholyd bends to one knee to surrender, whereat a warrior raises his axe and nearly chops of Sir Rholyd's head in one swift, fluid movement. Sir Rholyd's body falls lifeless to the ground and the women watching at the walls scream in terror. Frankish warriors array themselves for battle, readying themselves for a sortie.
Sir Grays charges his squire to take Sir Rholyd's oldest son to safety. Likewise, Sir Rholyd's squire is to take the second son (third child) to safety. All the other manor inhabitants are quickly mounting any horse available to flee. The player knights are asked to break through the Saxons before they can fully array themselves and lead the others out of the trap. The gates are flung open and the charge begins.
5 knights, followed by their squires, 25 liegemen armed with spear and sword, 50 or so peasant rabble ready to fight for their lord, 12 other horses mounted with Sir Rholyd's family vs. 80 or so Franks. No battle rounds. The player knights have to face two Frankish warriors the first combat round, then a third Frankish warrior on the second combat round, then a Frankish knight on the third combat round. Make a squire roll for any squire who is encumbering themselves with a non-combatant to flee (such squires are not available to help their knight.) Should the player knights prevail then roll 1d20 (Success 10) for each non-combatant not escorted by a squire.
Lady Percy blames Sir Grays for the cruel treachery of the Franks. Sir Grays has openly fought against Franks for the last year. Though Sir Percy offered to submit to the Franks, he refused to abandon his brother. It was Sir Grays' battle against the Franks that made them murder Percy and assault the estate mercilessly.
If Squire Grays is still alive, he'll follow the rest of the player knights. He claims to be quite familiar with the area. The commoners and liegemen will head for the coast and scatter.
Frankish Warrior
Glory Gained: 35
Attributes: SIZ 16, DEX 8, STR 14, CON 14, APP 11
Damage: 5d6, Healing Rate: 3, Move: 3
Armor: 6+shield
HP: 30, Unconscious: 8, Major Wound: 14, Knockdown: 16
Combat Skills: Axe 14, Francisca 13, Spear 13
Traits: Valorous 12
Skills: Awareness 12, Hunting 12
Passions: Honor 10
Frankish Knight
Glory Gained: 50
Attributes: SIZ 16, DEX 11, STR 14, CON 14, APP 11
Damage: 5d6, Healing Rate: 3, Move: 3
Armor: 10+shield
HP: 30, Unconscious: 8, Major Wound: 14, Knockdown: 16
Combat Skills: Sword 15
Traits: Valorous 15, Elan 5
Skills: Awareness 10, Intrigue 11, Recognize 10, Orate 10
Passions: Honor 14
Sir Grays
Glory Gained: 50
Attributes: SIZ 15, DEX 14, STR 15, CON 16, APP 12
Damage: 5d6, Healing Rate: 3, Move: 3
Armor: 10+shield
HP: 31, Unconscious: 8, Major Wound: 16, Knockdown: 15
Combat Skills: Sword 17, Spear Expertise 10, Horsemanship 15, Battle 11
Traits: Chaste 16, Modest 16, Valorous 19
Skills: Falconry 15, Gaming 10, First Air 10, Hunting 16, Singing 14
Passions: Love (Family) 18, Hospitality 15, Honor 18, Hate (Franks) 16
Pont-Farcy

"Its raining halberds." "il pleut des hallebardes"
The heavily forested trail from Percy to Pont-Farcy winds back on itself as it snakes up the steep hills of central Manche. Nary another soul is met on the secluded trail, even after the trail joins the larger path leading from Villedieu les Poêles. Mounting the crest of a steep rise the player knights can see across a narrow gorge to a squat stone tower rising above the next ridge. A slight drift of smoke uncoils out of a narrow window near the top of the tower. (Awareness: Looking behind at the switchbacks you just climbed, your heart stops beating for a moment as you see a line of armed men hustling up the hillside. Critical success means you recognized these men as Franks and they hold some memorabilia of the destruction of Percy.)
Should the party delay in reaching Pont-Farcy, the Frankish warriors on foot behind them will reach them. The Franks are trying to reach Pont-Farcy before nightfall and possibly warn the sergeant there of the player knights. Any people from Percy that were captured will be in chains and driven along the path by these Franks. The captives will then be brought into Pont-Farcy Tower. Should the knights lie in a bushment the Franks will flee toward the tower at first sign of attack. There are two Frankish warriors for every player knight plus a Frankish knight leading the group. This does not count a single guard with each captive.
If the player knights ever get close to the tower to see its gate, over the door they'll see the argent bear on black of Sir Grays' arms. If the need presents itself Sir Grays can lead the player knights into a secret entrance. Inside will be a tower built to withstand a raiding force and be home to a small garrison that eventually grew to live at the manor. The village beneath the tower is a burnt and empty ruin.

Sub-Basement:

Here lies the root cellar and all equipment not likely to rot or rust. It is always cool and damp here. A trickle of fresh water bubbles out the floor to one side and drains off underneath the tower. This provides enough drinking water for 20 persons per day.

Basement:

Here lies the equipment and cooking room. Cooking here helps to keep the wooden tower above safer from fire. The bottom of one of the cupboards unfastens and leads to an escape tunnel. The tunnel is small and claustrophobic. Player knight could crawl through in single file. This is indeed what Sir Grays will do if the players assault the tower.

Ground Floor:

The door to the outside can be barred here. Barrels of rain water, stacks of grain and vegetables, a small animal pen and pegs for outer gear are on the walls.

First Floor:

Here sleep most of the men of the garrison or any visitors. The floor is cold with but thin pallets. Everywhere are small casks or sacks for the men's personal belongings. The entire tower is a spartan affair.

Second Floor:

Here lies the bedchamber of the current lord, 5 of his men, an adjoining office and a repair room full of tools.

Parapet:

Here are high piles of rocks and extra store of arrows under shelter. The view from up here is fantastic. On a clear day you can easily see the sea in both direction. On the finest of days you can make out the hazy isles of Britain in the distance.
Arbogast the Frank
Glory Gained: 50
Attributes: SIZ 15, DEX 12, STR 14, CON 16, APP 10
Damage: 5d6, Healing Rate: 3, Move: 3
Armor: 10+shield
HP: 31, Unconscious: 8, Major Wound: 16, Knockdown: 15
Combat Skills: Sword 15, Horsemanship 10, Battle 10
Traits/: Valorous 15, Elan 5
Skills/: Awareness 10, Intrigue 11, Recognize 10, Orate 10, Swimming 12
Passions: Honor 14, Loyalty (Lord) 13
Footmen of Pont-Farcy
Glory Gained: 35
Attributes: SIZ 16, DEX 8, STR 14, CON 14, APP 11
Damage: 5d6, Healing Rate: 3, Move: 3
Armor: 6+shield
HP: 30, Unconscious: 8, Major Wound: 14, Knockdown: 16
Combat Skills: Axe 14, Francisca 13, Spear 13
Traits: Valorous 12
Skills: Awareness 12, Hunting 12
Passions: Honor 10
Èvreoy

Sir Èvreoy is loyal to his new lord King Clovis and the Count of Calvados. Sir Èvreoy has long sought a way to remove himself from his old liege lord, Duke Manche. With the execution of the Gallic Duke Manche Sir Èvreoy took the opportunity to switch allegiance to Count Calvados. He personally helped subdue the forces of the old Gallic Duke and so has won favor to keep his lands under King Clovis the Frank. Sir Èvreoy is anxious to prove his continuing loyalty as rumor of invasion from Corouailles, Logres and the Visigoths to the south.
The player knights will have to treat the Odon Valley as enemy territory. No lord will grant them permission to travel the lands unless they have very good cover and can pose as Frankish knights. Depending on how the players travel the valley, they'll have more or less danger.

Seek permission or be obvious: Battle will ensue at all opportunities. This includes Èvreoy, Verson and Creully. Should any Franks escape they will seek reinforcements as quickly as possible to route the invaders. The Franks are already paranoid, having only just conquered the land last year.
Be stealthy by riding the wastes: Everyone gets a Prudent check. Travel from the head of the vale to Bayeaux is 30 miles as the bird flies. The party leader makes a hunting check every day:

Critical Success: Remain unseen and move 1d6+3 miles through the woods and fields.
Success: Largely unseen, go 1d6 miles.
Failure: Travel 1d6-1 in approximately the right direction; but, not sure exactly where you are.
Fumble: Travel 1d6 miles in a random direction. You are lost and spotted by a peasant.

Be careful by traveling quickly and skirting any populated areas. By local road, Bayeaux is 41 miles from the village of Odon. The party leader makes a hunting check every day:

Critical Success: Travel 15 miles, unseen or not raising any alarms, in the desired direction.
Success: Travel 15 miles in desired direction; but, observed by many folks - enough to be sure someone is spreading the word to the lord.
Failure: Travel 15 miles in approximately the right direction. You are certain someone spotted you and is following (for the baying dogs give it away.)
Fumble: Spotted by patrolling local knights. In Bayeaux or Creully environs use two Frankish Knights, two archers and four footmen. In Èvreoy, use Sir Èvreoy, two archers and eight footmen.

Be reckless by riding all out every day down the road, hoping to outrun any pursuit. Everyone gets a Reckless check. The party's leader makes a horsemanship roll:

Critical Success: Travel 35 miles in the right direction, outracing all pursuit.
Success: Travel 26+1d6 miles in the right direction, encountering a patrol (as above) alone the way.
Failure: Travel 20+2d6 miles, encountering both types of patrol at once (i.e. Sir Èvreoy and two Frankish knights plus 4 archers and 12 footmen) along the way.
Fumble: Travel 20+2d6 miles, encountering the double-patrol lying in a bushment.
Sir Èvreoy
Glory Gained: 100
Attributes: SIZ 16, DEX 10, STR 17, CON 16, APP 15
Damage: 6d6 (7d6), Healing Rate: 3, Move: 3
Armor: 10+shield
HP: 32, Unconscious: 8, Major Wound: 16, Knockdown: 16
Combat Skills: Battle 15, Siege 15, Horsemanship 17, Sword 15, Lance 15
Traits: Valorous 16, Prudent 17, Temperate 16
Skills: Awareness 10, Law 15, Heraldry 15, Hunting 10, Orate 10, Play Harp 15
Passions: Love (Family) 17, Hospitality 15, Honor 16
Frankish Knight
Glory Gained: 50
Attributes: SIZ 16, DEX 11, STR 14, CON 14, APP 11
Damage: 5d6, Healing Rate: 3, Move: 3
Armor: 10+shield
HP: 30, Unconscious: 8, Major Wound: 14, Knockdown: 16
Combat Skills: Sword 15
Traits: Valorous 15, Elan 5
Skills: Awareness 10, Intrigue 11, Recognize 10, Orate 10
Passions: Honor 14
Frankish Archer
Glory Gained: 10
Attributes: SIZ 14, DEX 10, STR 14, CON 14, APP 11
Damage: 5d6, Healing Rate: 3, Move: 3
Armor: 4+shield
HP: 28, Unconscious: 7, Major Wound: 14, Knockdown: 14
Combat Skills: Bow 12, Spear 10
Traits: Valorous 10
Skills: Awareness 12, Hunting 12
Frankish Footmen
Glory Gained: 35
Attributes: SIZ 16, DEX 8, STR 14, CON 14, APP 11
Damage: 5d6, Healing Rate: 3, Move: 3
Armor: 6+shield
HP: 30, Unconscious: 8, Major Wound: 14, Knockdown: 16
Combat Skills: Axe 14, Francisca 13, Spear 13
Traits: Valorous 12
Skills: Awareness 12, Hunting 12
Passions: Honor 10
Bayeaux

Travel to Bayeaux

As the player characters approach Bayeaux and enter the farmlands surrounding the town Olyd recommends they dress in normal clothing (if not already dressed for the town) and keep their accented words to a minimum. He knows people in the city and is on friendly terms with many of the guardsmen.

Bayeaux Township

At the gates Olyd is dismayed to find that Franks are now the guardsmen. He does his best to introduce the player knights as men of Duke Manche. The fact that Olyd speaks fluently in the local Gallic dialect helps his case considerably and the guardsmen let the party into town. They do, however, think it best that the player knights pay a visit to the donjon post-haste in order to pay their respects to Lord Algaric, the Frankish master of Bayeaux. After entering the gates Olyd looks quite nervous and decides its best for the party to just disappear into the crowd. He claims that going to see Lord Algaric will bring death or imprisonment.
At the very least the player knights must make a show of going to the donjon and stay in town for the night (or most of the day, depending on when the party arrives.) A success at Awareness will result in the players noticing that a warrior from the gatehouse left shortly after they passed through and went straight to the donjon. The characters have until two hours after dark to report to the donjon or the town guard goes on alert and Lord Bayeaux begins a search.
Olyd knows of the only inn within Bayeaux and is good friends with its keeper. If the party goes there then Olyd will speak with the inn keeper and quickly decide to leave. The hosteler will not hide them from the Frankish guards if trouble came.
Olyd also is friends with the guild master and paymaster of the textile guild. The lambs of Bayeaux make the finest of wool and their yarn can be made into exquisite tapestries with surprising resilience. A number of artisans among the wives and ladies of Bayeaux have arisen and the tapestries produced here are the finest in Western Europe. Unfortunately, the guild master and paymaster are also unwilling to sequester the player knights from harm.

Should Sir Rhys explore he can find (Intrigue or Courtesy success) the women who made his tapestries. She was a lesser noble lady, wife to a knight who fought alongside Sir Rhowaine at the Siege of Carlion. Her husband, Sir Gwenwynwyn, was grievously wounded in the siege. Sir Rhowaine saved his life by rescuing him from a force of footmen defenders and carrying him personally to safety before plunging back into the battle. Sir Gwenwynwyn, since dead of a Kentish axe, spoke admirably of Sir Rhowaine all the remaining days of his life. When Sir Gwenwynwyn perished, Lady Ilaine his wife came back to her homeland of Manche and now spends her days crafting beautiful tapestries. Sir Gwenwynwyn love for Sir Rhowaine inspired her to chronicle his deeds. She never realized that Sir Rhowaine's heir would seek her out.

Should Lord Bayeaux's men discover the party there will be trouble. A household knight and 2xPC footmen will discover the party eventually and try to capture them. A hue and cry will arise and the town garrison will quickly react. The gate will be closed and the party is in dire straights.
If the players try to leave the town too early then the gatehouse guards will become suspicious and block their way. Should the players rush the gate prior to the guards being alarmed then they must break through one household knight and 2xPC footmen. The gate is closed at sundown.
Frankish Household Knight
Glory Gained: 50
Attributes: SIZ 16, DEX 11, STR 14, CON 14, APP 11
Damage: 5d6, Healing Rate: 3, Move: 3
Armor: 10+shield
HP: 30, Unconscious: 8, Major Wound: 14, Knockdown: 16
Combat Skills: Sword 15
Traits: Valorous 15, Elan 5
Skills: Awareness 10, Intrigue 11, Recognize 10, Orate 10
Passions: Honor 14
Frankish Footmen
Glory Gained: 35
Attributes: SIZ 16, DEX 8, STR 14, CON 14, APP 11
Damage: 5d6, Healing Rate: 3, Move: 3
Armor: 6+shield
HP: 30, Unconscious: 8, Major Wound: 14, Knockdown: 16
Combat Skills: Axe 14, Francisca 13, Spear 13
Traits: Valorous 12
Skills: Awareness 12, Hunting 12
Passions: Honor 10
Should the knights go astray then they will be riding in hostile territory once more. The low lands or coastal territories can use the same random encounter results as riding through the Odon Valley. In the hills, give the Hunting or Horsemanship skill tests a +5.
Passage home

From Bayeaux, Avranches or Cornouailles Olyd is able to easily get passage home for 1£. Unless the player knights' time on the continent has been extremely easy or boring, their trip home should be uneventful and quick. If Olyd is no longer able to help them for some reason then a successful Intrigue or Courtesy check by any player knight will bag the same ride home.
From elsewhere in Manche Olyd will be able to find a trip home for 2£. A player knight may do the same with a successful Courtesy or Intrigue check. Critical success will mean a ride home for only 1£.
From elsewhere in the Frankish kingdom, such as Calvados, the player knights will find it difficult to get passage home. A critical success on a Courtesy or Intrigue test will bring a ride home for 1£, whereas a normal success will bring a ride home for 2£. Failure or fumble will result in being detected by the random encounter results as riding through Odon Valley. Any Courtesy or Intrigue test is made at -2.

Raid on Boxbourne Estate

A band of about a dozen Saxon warriors starts raiding the Boxbourne Estate. If Sir Boxbourne is home he can react, though he has to act immediately to catch the raiders. Regardless, his liegemen confront the raiders within the hour and run them off before any real damage can be done.
Or we can play it out if there is time and desire

Introduce a recurring villain, Thegn Herebald. The thegn is the leader (analogous to a Vassal Knight) of a new settlement of Saxons in Essex. Essex is the kingdom of Saxons forming in the conquered lands of Caercolun. Thegn Herebald's lands are fairly close to the edge of Hertfordshire; but, there shouldn't be a need to play on the Thegn's lands directly.
Give a strong sense that the Saxons are knocking on the front door of Hertfordshire. They are coming and they generally win wars. Beware!
Saxons come raiding. Their goal is to take whatever is easy pickings and retreat. They'll take any valuables easily stolen and will generally raid the church, manor house and stables.

Church - This is often the first target. Saxons look for coinage and valuable accoutrements such as candle holders and incense boxes.
Manor House - This is usually the second target unless it is heavily fortified. Boxbourne Hall has no palisade, moat or any other defense. Its essentially a nicer farmhouse. There will be liegemen on duty at all times.
Stables - If nothing else presents itself as an easy target, the Saxons will go for the horses.

The intent is to have Sir Rhys home. If for any other reason another player knight is visiting Boxbourne then there may be multiple knights present; but, that's unlikely. The alarm is raised (when? up to you.) Sir Rhys can either don his armor, which takes about 15-20 minutes, or grab his weapons and go fight. There will be 2d6 armed liegemen ready to fight when the Saxons come. Any players without a knight present can play a liegeman. I'll play a liegeman. Someone might want to play another household member or squire. That's fine, too.
The Saxons will fight hard and fast; but, will withdraw and flee if the defense looks determined or if their numbers start to fall. If it comes to battle there will be one Saxon for every liegeman plus 3 Saxons for every knight plus Thegn Herebald.
Fleeing Saxons will do there best to get back to Essex (and Thegn Herebald's demesne) alive. They will split up if tracked.
Liegemen of Boxbourne
Glory Gained: 15
Attributes: SIZ 16, DEX 8, STR 14, CON 14, APP 11
Damage: 5d6, Healing Rate: 3, Move: 3
Armor: 8+shield
HP: 30, Unconscious: 8, Major Wound: 14, Knockdown: 16
Traits: Valorous 12
Passions: Honor 10, Love (Family) 13
Skills: Awareness 15, Hunting 12, Swimming 10, Sword 16, Spear 15
Note: It is entirely reasonable for players to want to tweak their stats to make their liegeman unique.
Saxon Raiders
Glory Gained: 15
Attributes: SIZ 16, DEX 8, STR 14, CON 14, APP 11
Damage: 5d6, Healing Rate: 3, Move: 3
Armor: 8+shield
HP: 30, Unconscious: 8, Major Wound: 14, Knockdown: 16
Traits: Valorous 12
Passions: Honor 10
Skills: Awareness 15, Boating 12, Swimming 10, Sword 16, Spear 15
Thegn Herebald
Glory Gained: 50
Attributes: SIZ 18, DEX 9, STR 15, CON 14, APP 9
Damage: 6d6, Healing Rate: 3, Move: 2
Armor: 10+shield
HP: 31, Unconscious: 8, Major Wound: 13, Knockdown: 18
Traits: Energetic 16, Arbitrary 12, Proud 16, Worldly 17, Reckless 15, Valorous 15
Passions: Rechtschaffenheit 17
Skills: Awareness 10, Boating 10, First Aid 13, Folklore 10, Recognize 10, Battle 11, Horsemanship 14, Sword 17, Spear 14
Christmas Court
Countess Hertford gives birth to a boy, Aralyd ap Aralyd.
Maids or marriages may be possible, depending upon earlier events.

Rhodri with Gwenhwyfar
Morial with Feunete (should discourage Chris)
Madog with Morcheidys

Earl Hertford is feeling beset on two sides by Huntington trying to sway Royston and Saxons making incursions into his lands. He intends to discuss the Saxon issue with King Uther next Pentacost. He hopes to keep more knights at home the following year to keep the county safe.
Lord Berkhamstead and Marshal Caramig behave themselves this Christmas, though Sir Ad Ansam may cause trouble once he is deep in his drinks.
Special Winter Modifiers
Boxbourne may be the victim of a raid, add 1d6 to Fate roll and may lose a building.
Manor Results
Sir Lewarewich - Hail storms destroy much of the crop during the summer. Only 3£ are gained from the harvest.
Sir Henlow - Henlow was the only estate of the player knights that escaped the crushing hailstones this year. Still, the harsh weather kept the crops to their normal levels as opposed to the bumper crops of the last couple of years. 6£
Sir Bushey - The curse fades after a year and a day. Builders owe Sir Bushey a favor for him clearing land for their benefit and he gains 2£ in free enhancements. The harvest was a meager 5£.
Sir Shefford - Another tragedy as a fire levels the homes of three peasant families. Although Sir Shefford and his steward try their best to ameliorate the suffering, the peasants begin to suspect their landlord is frowned upon by God and their grumbling worsens.
Sir High Wycomb - Another meager harvest, resulting in the peasants going hungry at times. Only 5£ gained from the rye harvest this year.
Sir Boxbourne - The Saxons of Essex start raiding into Hertfordshire. Being closest to Essex, Boxbourne estates are one of the first targets. The raid is only half hearted and the Saxons give up easily, so no real loss occurs. Otherwise a meager harvest of 4£ was gained.
page revision: 15, last edited: 14 Oct 2010 04:33